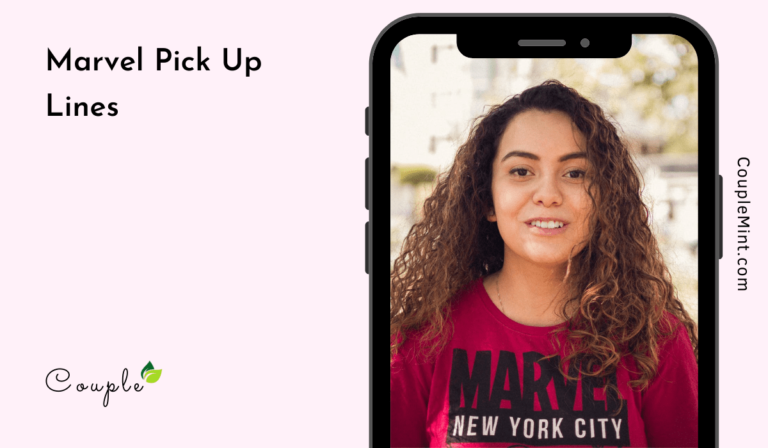 Choose Marvel pick up lines powerful as Infinity Stones to wipe out guards protecting their hearts. Get top-notch pickup line ideas for your favorite Marvel fan. Your love for them expands just like Marvel's Cinematic Universe. Enter the next phase of love with your favorite person.
Establish a deep foundation in your relationship like Avengers did in MCU. Try any one of the endless pickup lines options of the Marvel Universe below. Incredibly overwhelming cute ideas like Groot a Mjolnir for you. Surprise them as Marvel has a packed slate of films to look forward to in the coming months.
Take a quick look at knock knock pick up lines to propose in a new way. Also, add some perfect gifts of brand new Marvel collectibles. Marvel Cinematic Universe superfans of all ages will want to unwrap stylish accessories. On it, pickup lines from Marvel will be as cool as Iron Man's EDITH.
Marvel Pick Up Lines
Impress your Marvel Studios movie buff love with good pick up lines. The MCU franchise has redefined the history of movie making. Increase your demand just like the way they grow the love from fans.
You can call me MC… because all I need is U.
Have you ever seen The Avengers? Well, I'd like to introduce you to Thor's hammer.
You must be a fly, 'cause I want to wrap you up and take you to my web.
Make my "Spidey Sense" tingle, baby!
You've smashed your way into my heart.
Wanna know why they call me "Fantastic"?
I love you from the bottom of my arc reactor.
This Captain America has been frozen in ice for ages. Wanna warm me up?
I'm Tony Stark. And I've saved my best weapon for you.
Did it hurt when you fell from Asgard? Because you're a god/goddess.
Do they call you the Hulk? 'Cause, you're pretty incredible.
Destiny calls; our date is inevitable.
Are you from Asgard? Because you're out of this world.
Call me Gwen Stacy because wow, I just fell so hard.
Let's go higher, further, faster, baby.
Wanna Hulk smash?
I'll bang you so hard with my mighty Mjolnir. You'll be Thor in the morning.
On a scale of one to America, how free are you this weekend?
They don't call me the Mighty Thor for no reason.
Hey, are you from the MCU? Coz you are Marvel-ous.
I brought Thor's hammer. Wanna see if you're worthy?
Are you made of fluorine? Because you make me react to everything!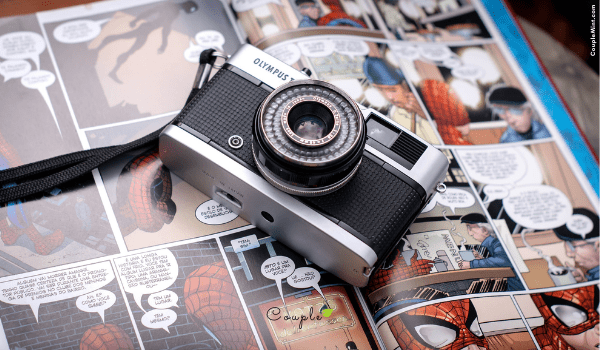 Loki May have wanted world domination. But I only wanna dominate you.
I'd like to climb your Stark tower.
I'd like to see your one-eyed fury.
Roses are red, violets are blue, I can wield Mjolnir, but am I worthy of you?
Hey Spidey, keep it up. You're going to make my web.
I see you have a weapon made of the hardest material on Earth. And you also have that shield.
Is that Mjolnir in your pocket or are you just happy to see me?
You can get caught on my web any day.
They say Thor is the only one who can wield his hammer. Well, you are the only one who can have my heart.
Can I be the Pepper Potts to your Tony Stark?
When they made me a super-soldier, all of my muscles got bigger.
Hey! I'm Spider-man! Wanna do it on the ceiling?
If a spider's bite can make you a spiderman, would you bite me just to let me be your man?
Just call me Hawkeye because you're the bulls-eye, and his arrow never misses.
Girl, you deserve an Asgardian throne… in the shape of my face!
I'm a Thor on the streets and a Loki in the sheets.
My spidey sense isn't the only thing tingling.
I may succumb to your pelvic sorcery.
Is that Mjolnir in your pocket, or are you just happy to see me?
Are you the Hulk? Because baby, you're smashing.
My spidey senses tell me you're going to fall for me harder than Gwen Stacy. (Oof!)
Call me Nick Fury, because I've got my eye on you.
I don't need my hammer to send lightning shocks through your body.
You haven't turned me down yet, so just like Ant-Man…. I've got hope.
I bet you could penetrate my S.H.I.E.L.D. with your scepter.
Go out with Hulk. Don't. Make. Hulk. ANGRY.
70 years on ice left me with a lot of catching up to do… I'd like to start with you.
I'll bang you so hard with my mighty Mjolnir, you'll be Thor in the morning.
Baby, are you metal shrapnel? Because I feel you in my heart.
Why Your Crush Loves Marvel So Much?
Marvel movies are so popular because they value emotional engagement more than amazing effects. They keep their audiences captivated by releasing new films. No need to explain how the superhero grabs people's attention. The movies will simply provide entertainment. This is how Marvel movies keep breaking records.
Avengers are perceived as a bridge between good and evil. The grip on fantasy movies that won millions of hearts are the consistency. The superhero persona young impressionable minds look up to numerous of the renowned figures as role models. Marvel can explain the success of organizations in many fields:
1. Select experienced  over inexperience
2. Continually testing the formulas
3. Utilise a steady core
4. Foster customer curiosity
Infantile thoughts of fictional wars subconsciously pulls into the good vs. evil dichotomy. The popular semi-mythical Gods and superhumans help adults and children enjoy escaping. The inevitable triumph of good over evil that distinguishes all Marvel movies.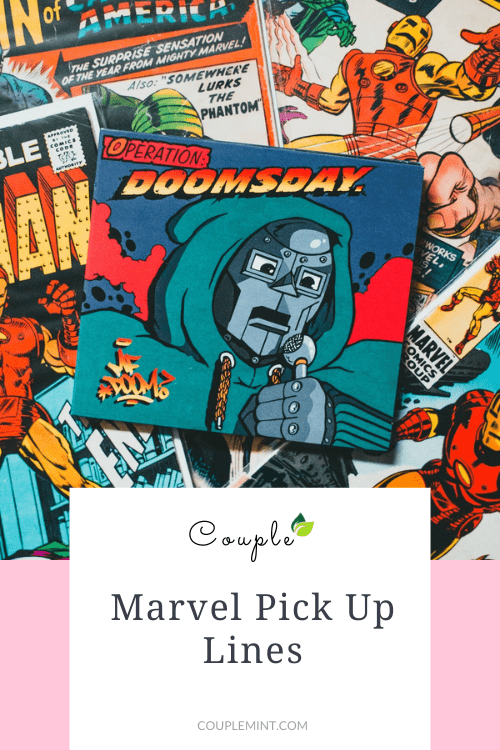 Read Also:
Final Words
Thank you for reading my article. I hope you got the Marvel pick up lines. Loved reading my article? Please share on social media platforms.